While I generally warn people against being a cog in the capitalist machine, there's something magical about Christmas that makes me want to drain my bank account. Is it a coping mechanism to deal with family, a way to spark fleeting flashes of dopamine before winter squashes my will to live, or simply marketing brainwashing? We may never know.
However, what I do know, is how to get as much stuff as possible, for as little as possible (no shoplifting necessary).
local businesses
It goes without saying–shop local first if you can! It's been a tough year for small businesses, and most don't have a way to store inventory so offer amazing sales this time of year to make room for spring merchandise. Feel good about spending your money with people who actually deserve it.
Victoria's Secret
Yes, I still shop at Victoria's Secret. Yes, I am human garbage. Hear me out–while the brand has it's problems, their semi-annual sale is a great way to stock up on necessities that are decent quality (lasting a year or more) for an affordable price. Plus, with the brand trying to remain relevant, you may even be able to scoop up deals on Bluebella and For Love and Lemons, which is a major win.
*I personally bought 4 bras and 2 pairs of Dream Angels underwear (retail value $269) for $132 today 12/27 so fucking fight me
Amazon
First: fuck Jeff Bezos. Second: save some coin.
Amazon has some fantastic deals being offered right now–especially if you have a student prime account currently.
Nordstrom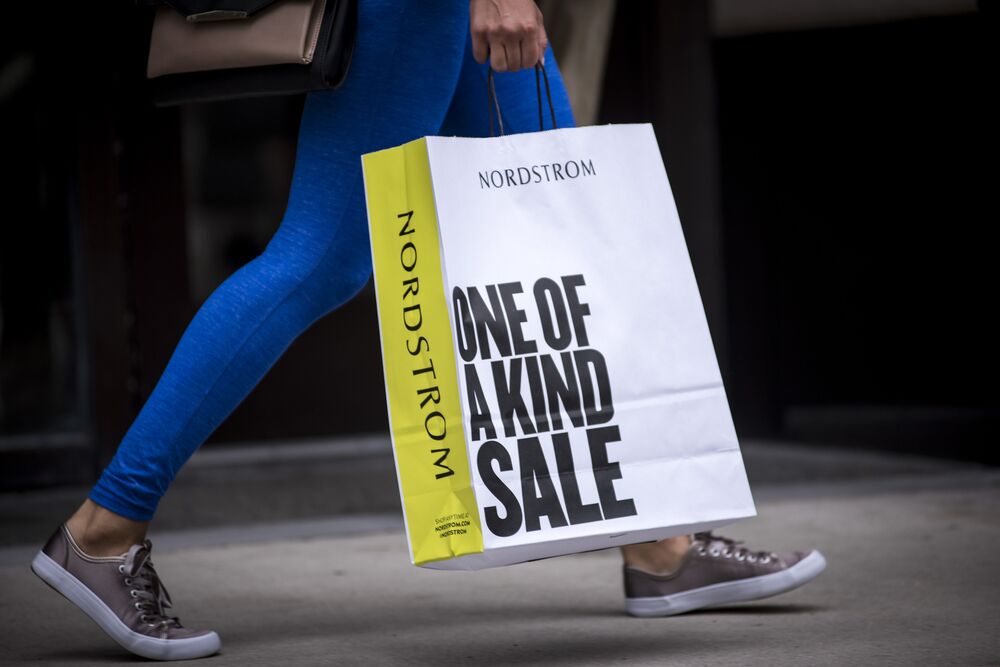 Ballin' on a budget? You don't have to shop at the Rack for these deals baby girl. Nordstrom is also taking part in their semi-annual sale, with items being an average of 60% off it's MSRP. It's being offered in-store and online, so definitely worth looking into if you're quarantining after travel.
Pro-Tip: These deals go FAST. This is not the sale to sleep on– purchase first and return later if it doesn't work out!
Sephora
It's no secret me and Sephora have some major beef, but I will give credit where it's due and say Sephora is doing what they can to have accessible luxuries this year. Their "Sale on Sale Sale" (which is a stupid fucking name, someone please hire me for your marketing needs) is a new concept, where you're able to score an additional 20% any products on sale using the code MAJORSALE. The brands range from their own Sephora line to Huda Beauty and even Dior, so if you're looking for a last minute gift, or something to treat yourself to, it's worth checking out.
For those brave enough to shop indoors, this is also a great time to scoop up merchandise that is being returned for a significant discount.
TJ maxx
I cannot tell you the high I get from stepping into a TJ Maxx, it's truly a euphoria that must be experienced to be understood. What makes the experience even better? Their after Christmas clearance.
While it's not an official "sale", TJ Maxx regularly slashes prices online and in-store after the holiday to clear things out as quickly as possible. The unfortunate caveat to this is if you want to score the best deals, you'll need to visit in store. However, the website still has some fantastic offerings–especially under the "rent the runway" (the designer shop) section.
Pro Tip: check the dates on all cosmetics/lotions/hair products you buy at retailers like this to make sure you're not buying old product. Nobody likes a moldy bitch.
Target
Call me basic, but few things bring me as little joy as walking around Target with a Starbucks drink in my left hand. Skip the store this year but check out the sales online. While the biggest (and quickest to go) discounts are on Christmas items up to 70% off, they're also offering deals on tech, clothing and home goods at the moment. In fact, most blankets are 15%-40% off right now. What's better for the new year than being a cozy bitch?
****yes I will receive a small amount of money if you purchase of my Amazon links. No it's not sponsored.